Well, it has been way too long since I updated you all on the Bronco project. I would like to use this post to talk a little bit about the upgrades to the suspension and brakes.
As you know, Dave's build spec has us building a roadable and more modern driving truck with off-road capability but not crazy crawling mods. As we did our research we eventually settled on a 2.5″ suspension lift with Bilstein shocks and a 4-wheel disc brakes with an upgrade to power assist. We feel that this combination will fit the bill perfectly.
For both of these conversions, we turned to Tom's Bronco Parts. We selected them because of their depth of experience, their willingness to share their knowledge (we have had several phone calls with them to discuss our build and they have bent over backwards to make sure we get the right parts), and the fact that they have assembled kits that have been tested and installed on lots of Broncos.
Build Spec (Continued)
Suspension – So we have selected to go with the suspension lift as opposed to the body lift. We feel like the 2.5″ lift is a great compromise between roadability and off-road capability. It will also allow us to step up to a flotation tire size. Also, I have lots of experience with the Bilstein product from the European car side and have been very happy with how their products can transform the ride of a newish or classic Euro whip. I am super happy to get the opportunity to explore the 4-wheel drive product line as I know they are highly respected by off roaders everywhere.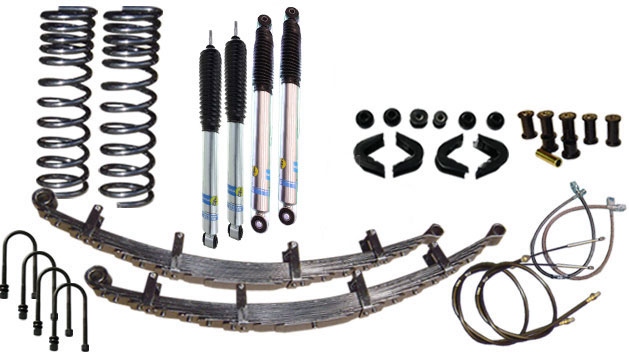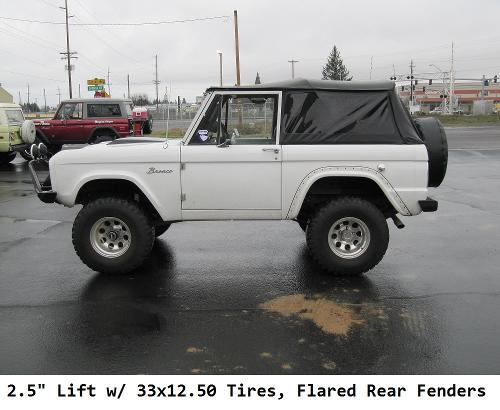 Brakes – By modern standards, the original equipment 4-wheel drum brakes without power assist are just plain scary. They are certainly not up to Dave's spec of being able to get in and around the mountains of Colorado regularly, and since Dave wants to be able to hand the keys over to his family, safety is an utmost priority.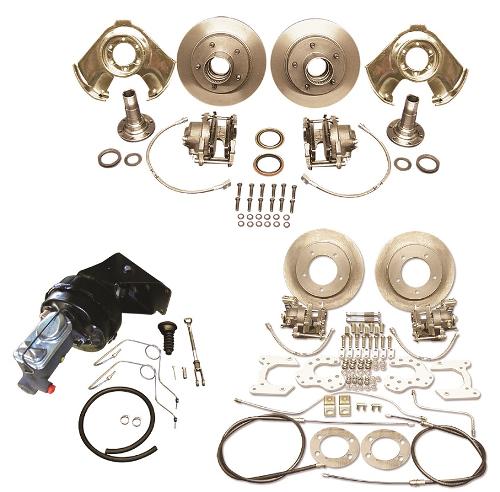 That is why we stepped up to the 4 wheel disc power disc brake conversion. This will put the truck on par with the most modern offerings from today's OEM truck suppliers. Our hope is for the brakes to feel very normal and unobtrusive, totally capable of a panic stop, nuanced application in off roading situations without feeling bitey or grabby. Just nice normal, capable brakes.
The only modification required for the installation was a little bit of grinding on the front axle to allow clearance for the calipers.
The unboxing of this stuff is super fun, I'm not gonna lie!
If you haven't checked out Tom's Bronco Parts make sure to visit their website – https://www.tomsbroncoparts.com/
And of course, as I write this, they are besieged by wildfire. We hope everybody out there remains safe and we would love to see a wildland fire inspired Bronco Fire Truck!